When it comes to gory movies, I really have a weak stomach. I know they're just props and make-up, but I'm just really too scared of them (And the idea of being in a world where they exists. I know the idea is really stupid but I don't care, I'm still scared) that I'm always covering my eyes and just let my ears do the "watching" when it comes to horror movies, especially those Zombie-genre ones.
But who could have known that watching Zombies can be fun too?
Zombieland is one optimistic kind (in a way) of movie wherein it showed the happy side of life (despite being infested by flesh eating zombies) as long as #1 you can outrun them and can endure a long run; #2 alert and have a loaded gun with you; #3 shoot a zombie twice (especially on the head); and #4 wear a seatbelt. I think I was able to cover most of it, nevertheless, the movie was all out fun with a lot of killing, 2 cute female cons and a quest for twinkies.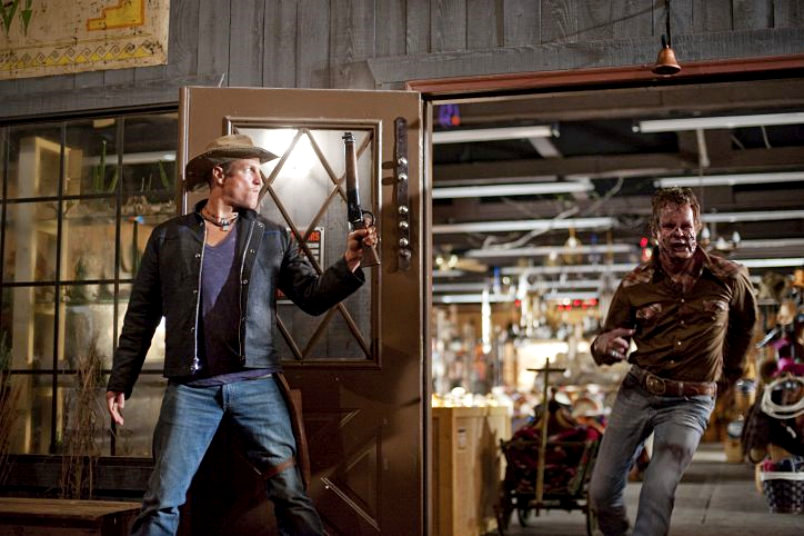 Another part of the movie that I liked are their lines. There are so many quotable quotes in the movie that on the outside, you'll think that they're just plain stupid and funny lines, but actually they made a lot of sense. So for me, it's a well written and witty script. And Columbus and Tallahasse are really great in delivering them all. =)
My fave characte
r? Tallahasse. He's one ass-kicking zombie killer who has an obsession for Twinkies!
The funniest scene for me? The Bill Murray scene. I was really cracking up when Columbus shot him because Bill try to scare him while wearing a zombie costume.
So start your 2010 with zombies. You have to watch it guys. It's a lotta fun.